Fin confirmée pour Magi - The Labyrinth of Magic
C'est sur le site du Shônen Sunday que Shinobu Ôtaka a fait l'annonce : son manga prendra fin dans exactement quatre chapitres !

Ainsi, Magi - The Labyrinth of Magic prendra fin très exactement le 18 octobre, au Japon. Pour célébrer l'annonce, la mangaka a publié un dessin sur le site internet du magazine. La série devrait donc comporter 369 chapitres au total.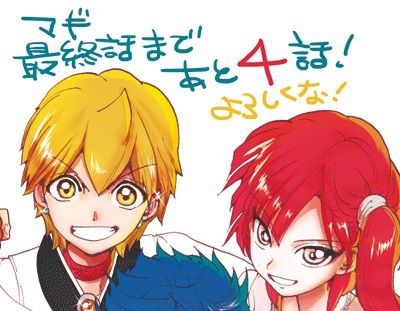 Le manga comporte actuellement 35 tomes au Japon, contre 26 en France aux éditions Kurokawa. Le titre a engendré un anime en deux saisons ainsi qu'un spin-off : Sinbad no Bôken.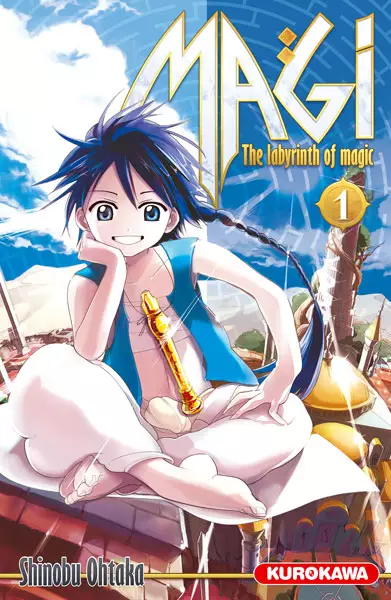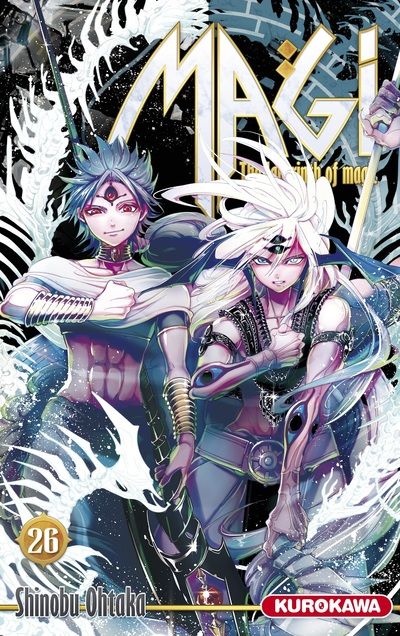 Aladin est un jeune garçon étrange qui ne se sépare jamais de sa flûte. Et pour cause, elle abrite Hugo son gigantesque compagnon sans tête. Il rencontre Ali Baba, qui ne rêve que de grandeur et de richesse. Il compte sur les labyrinthes, des ruines mystérieuses débordantes de trésors pour atteindre son but, et... sur la flûte d'Aladin. Arriveront-ils à déjouer les pièges mortels du labyrinthe et à se défaire de la convoitise d'autres personnages bien plus puissants ?
Ajouter un commentaire