Prison School chez Soleil !
Il y a quelques années, le mangaka Akira Hiramoto nous avait séduit avec Me and the devil blues, un seinen envoûtant qui nous entraînait sur les traces du jazzman Robert Leroy Johnson... Aujourd'hui, il revient avec Prison School, une série qui compte pour le moment 12 tomes au Japon et qui va nous faire découvrir la vie d'un groupe de jeunes dans un lycée-prison...

Licenciée par Soleil, la série débarquera en librairie le 16 juillet prochain avec la sortie du premier tome !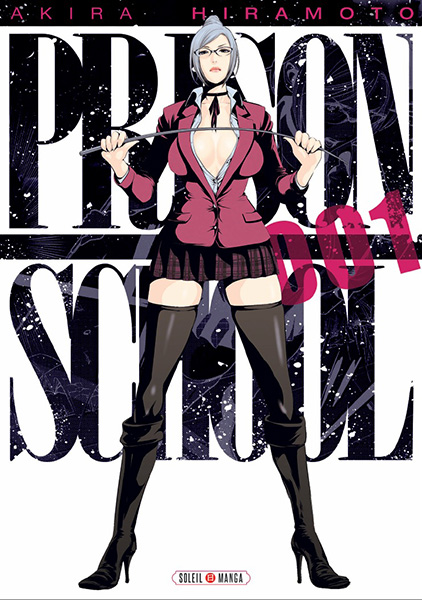 visuel provisoire

Synopsis:
Kiyoshi intègre le lycée Hachimitsu, un ancien lycée pour filles connue comme étant l'un des meilleurs, mais aussi l'un des plus strictes. Cette année est la première année dans l'histoire de l'école où les garçons peuvent y accéder. À sa grande surprise, il se rend compte, qu'il n'y a que quatre autres garçons dans le lycée, soit un garçon pour 200 filles! Ils sont plein d'espoir et se disent que c'est la chance de leur vie de pouvoir aborder enfin une fille, mais les choses prennent une tournure différente... En effet, aucune fille ne leur adresse la parole, pire encore, elles les ignorent totalement ! Un jour, où ils se sont adonnés à une séance de voyeurisme, ils se font surprendre et séquestrés dans les sous- sols de l'établissement. Leur cauchemar ne fait que commencer !
Ajouter un commentaire