Sortie au cinéma du film d'animation Hana et Alice mènent l'enquête
C'est aujourd'hui que sort au cinéma le film d'animation The Case of Hana & Alice, sous le nom Hana et Alice mènent l'enquête !

Il s'agit du tout premier film d'animation du réalisateur Shunji Iwai, qui propose ici une préquelle à son film en prises de vues réelles Hana & Alice (2004).

Il a été sélectionné en compétition au Festival International d'Annecy 2015, et a remporté le Prix du Jury de Mon Premier Festival.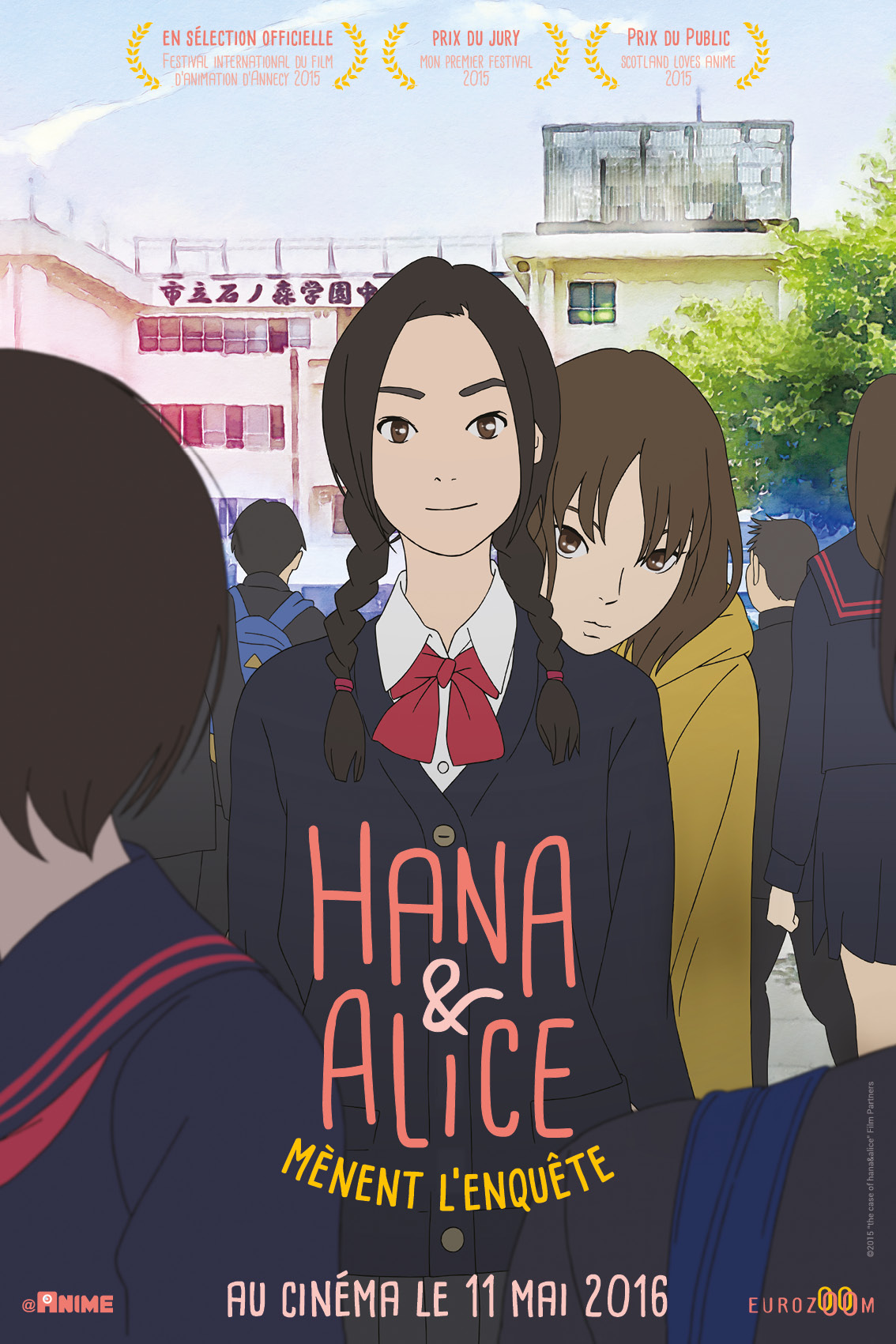 Alice intègre un nouveau collège où circule une étrange rumeur concernant un meurtre commis un an plus tôt. La victime est un mystérieux « Judas ». Une de ses camarades de classe et voisine, Hana, vit recluse chez elle. De nombreux commérages courent à son sujet, notamment, le fait qu'elle connaitrait des détails à propos de l'affaire "Judas". Un jour, Alice pénètre secrètement dans la maison d'Hana mais celle-ci l'y attend déjà. Pourquoi Hana vit-elle isolée du monde ? Qui est Judas ? Alice décide de mener l'enquête et se lance dans une aventure qui lui fera découvrir une amitié sincère.
Ajouter un commentaire