Un roman pour Final Fantasy VII !
Final Fantasy VII, l'un des opus de la saga Final Fantasy les plus populaires, voit arriver en France cette semaine son roman officiel !

C'est aux éditions Lumen, récent éditeur spécialiste du roman jeunesse, que vous pouvez découvrir Final Fantasy VII - On the Way to a Smile, un ensemble de sept histoires courtes signées Kazushige Nojima (le scénariste du jeu), qui vous proposent de découvrir ce que sont devenus les personnages après la fin du jeu.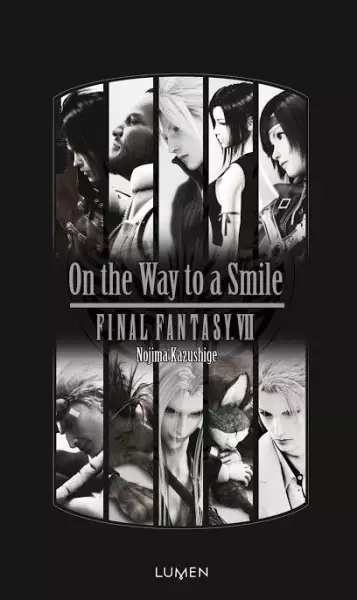 Synopsis:
Final Fantasy VII – On the Way to a Smile contient sept histoires courtes qui font suite au jeu vidéo Final Fantasy VII. Comment Denzel a-t-il perdu ses parents ? Pourquoi Cloud s'éloigne-t-il de Tifa après l'ouverture du Septième Ciel ? Dans quelle quête Barret s'embarque-t-il en compagnie de Cid ? Yuffie parviendra-t-elle à combattre la maladie qu'on appelle désormais Géostigma ? Red XIII trouvera-t-il sa place parmi les hommes ou parmi les bêtes ?
Ajouter un commentaire